Sometimes I write letters to Ellen DeGeneres. No particular reason. Just because I can.
Dear Ellen,
Sometimes my three-year-old acts like I'm trying to kill him, when all I'm really trying to do is get him to sit on the potty. I don't know what he has to complain about.  The kid sits on a cushioned potty-seat insert. When I was a kid, they didn't have cushioned potty-seat inserts.  Heck, when I was kid, indoor plumbing was something only the one-percenters had.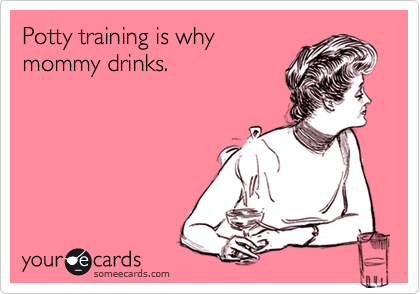 When I was a kid, my parents had to walk me up hill – in the snow, both ways – to an outhouse. AND!!!!!  I didn't have a cushioned potty seat to sit on either.  In fact, to this day there are still splinters in my butt I can't reach.
Not only that, BUT!!!!! They also didn't have smart phones, tablets or …..most importantly, Candy Crush, to keep me entertained while I was sitting on the potty. The only thing I had to keep me entertained were the creepy crawly things that lurked in the shadows inside of the outhouse.
As a result, I now have serious issues – like using creepy clown memes in blog posts about my kids.
Who does that?
Ellen, would you please come to my house and explain to my three-year-old that he has it too good? I'm sure he'll listen to you – assuming you can get the tablet away from him.  The kid's a freakin' YouTube Kids addict.
Sincerely,
A. Marie